We are actively promoting research, development, and demonstration (RD&D) projects as part of our mission to build the cleanest, safest, and most innovative energy company in America. The [H2]PureComp project is an important part of our ASPIRE 2045 commitment to achieve net zero greenhouse gas emissions in our operations and delivery of energy by 2045. Renewable energy infrastructure has attracted considerable attention and investment due to its crucial role in enabling decarbonization. Enabling and expanding the use of renewable gases – renewable natural gas (RNG) and clean renewable hydrogen – are especially important due to the ability of these gases to store energy cheaply and on a much longer time scale than batteries. When renewable energy sources (wind and solar) over-produce electricity vs. the current demand, that energy is typically lost or wasted. One potential solution for rapid and near-term deployment of clean renewable hydrogen as a clean energy carrier is to blend it with natural gas in existing pipeline networks (Fig. 1). The [H2]PureComp project aims to test and demonstrate a new technology that can extract and compress pure hydrogen from a blended hydrogen/natural gas stream.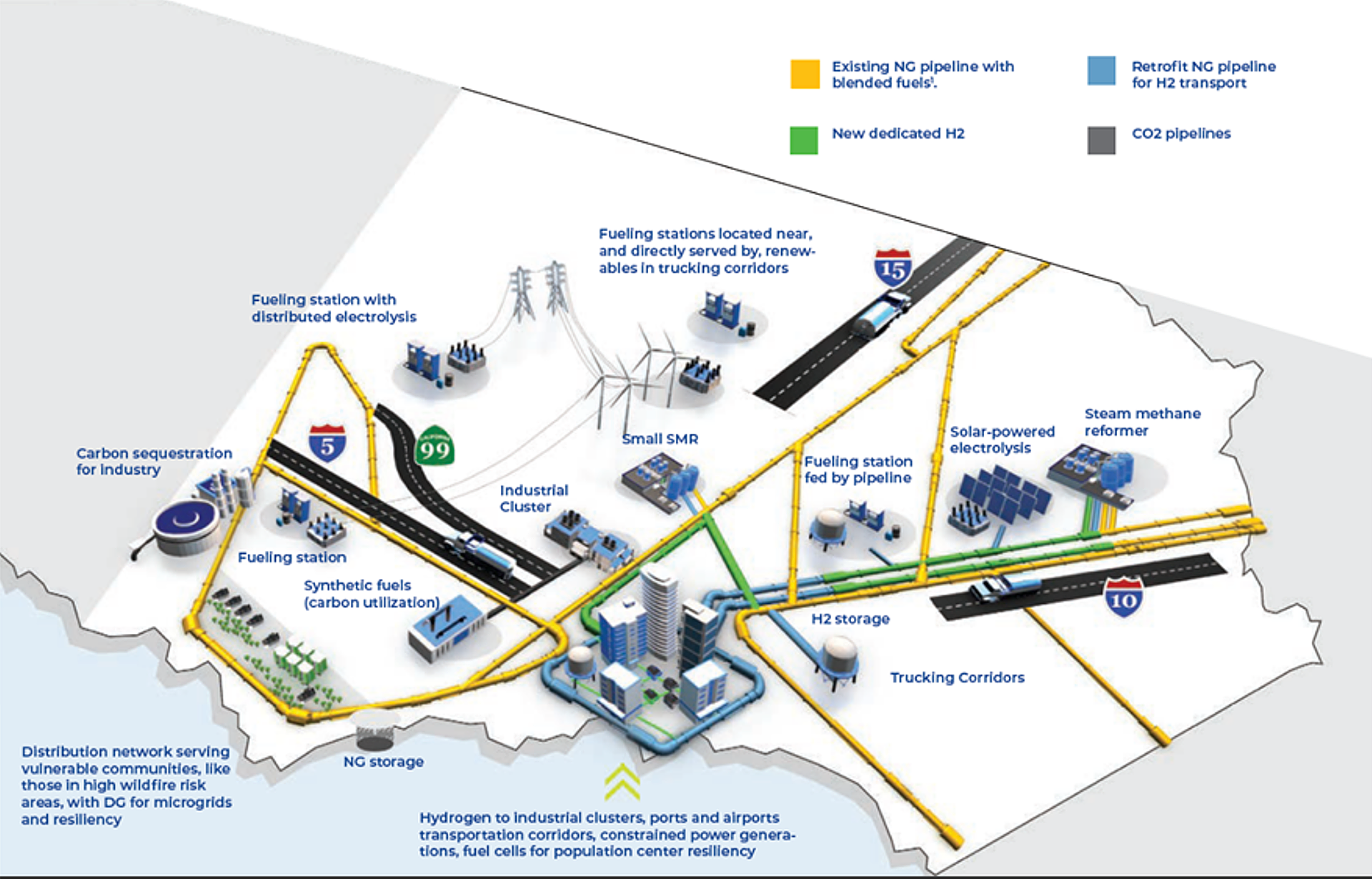 [Fig. 1 – Conceptual diagram of a potential clean fuels network in Southern California (From The Role of Clean Fuels and Gas Infrastructure in Achieving California's Net Zero Climate Goal)]
Technical Background
The [H2]PureComp project includes the development, installation, and demonstration of an Electrochemical Hydrogen Purification and Compression (EHPC) skid developed by the Netherlands-based company HyET Hydrogen. This technology is based on selective transport of hydrogen through a Membrane Electrode Assembly (MEA). In a single step, both purification and compression of the hydrogen is made possible through the electrochemical hydrogen pumping taking place along the membrane under an applied electric potential (Fig. 2).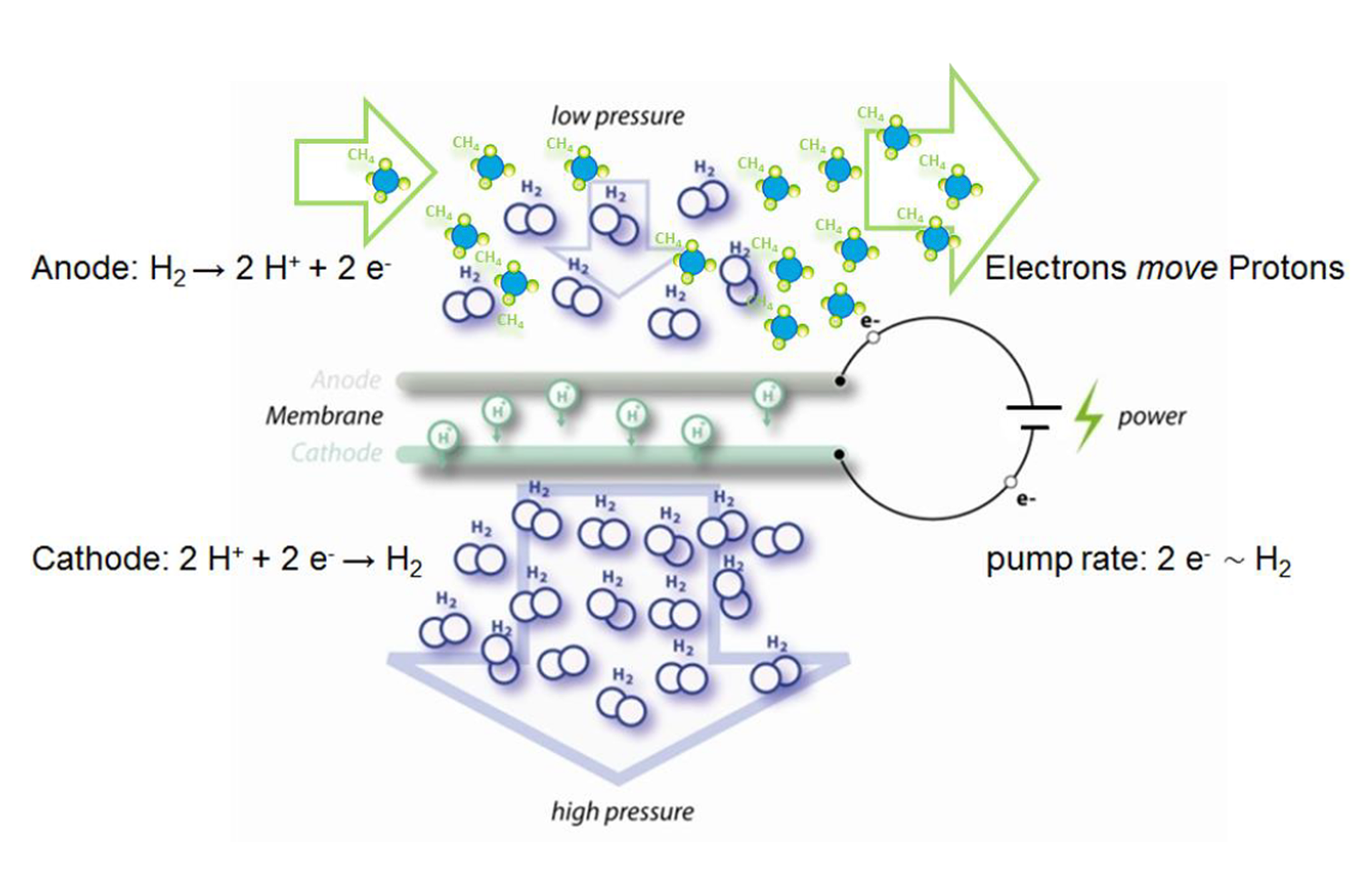 [Fig. 2 – Simplified diagram showing the selective transport of hydrogen through a Membrane Electrode Assembly (MEA)]
At the anode, molecular hydrogen is chemically converted and dissociated to form protons, which move through the membrane towards the cathode. Finally, at the cathode, the protons are recombined to form molecular hydrogen in a high purity stream. Because only protons can move through the membrane, this technology demonstrates extremely high selectivity for extracting hydrogen from a blended stream. Additionally, no other reactions beside hydrogen dissociation and recombination occur at either electrode, meaning that there is no loss or degradation of natural gas quality due to this process.
How it Works:
The [H2]PureComp project skid developed by HyET (Fig.3) features a closed loop system designed to demonstrate extraction and separation of hydrogen from a blended stream. The blended stream used for testing in this project is created by mixing hydrogen and methane from cylinders placed outside the skid. The blended gas goes to the H2 extractor which generates two streams: one pure hydrogen stream and another methane-rich stream. Hydrogen flows to the H2 compressor to demonstrate and test the operation of the electrochemical hydrogen compressor (EHC) device. The hydrogen is then reinjected to the original blended stream and continues around in the closed loop.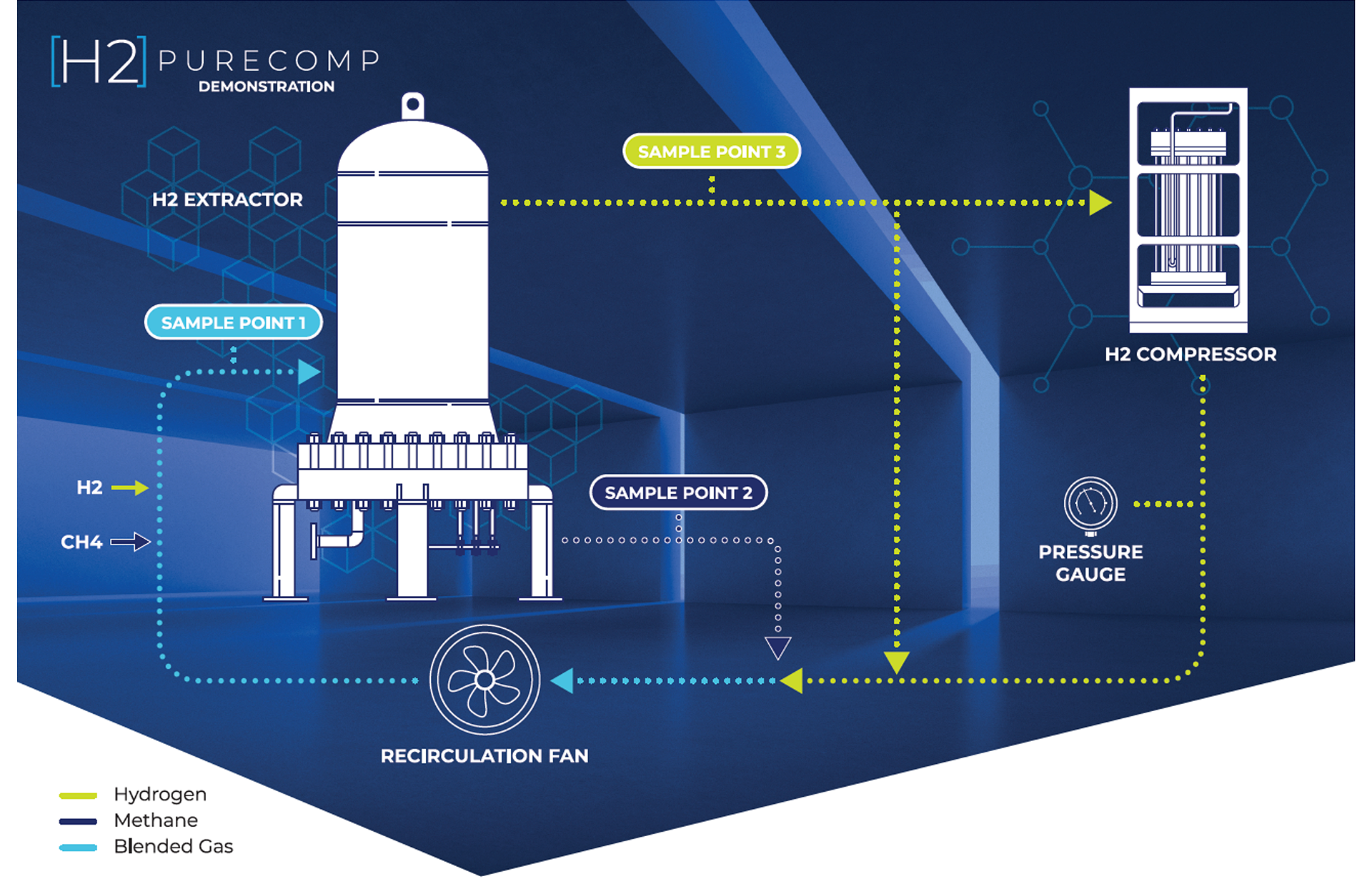 [Fig. 3– Simplified diagram for the [H2] PureComp demonstration project]
Safety Features
The [H2]PureComp demonstration skid contains several safety features that drastically reduces inherent hazards related to gas process systems:
The skid enclosure has a hydrogen sensor that shuts down the system if H2 concentration reaches 10% of the hydrogen lower explosive limit (LEL) in case of leaks.
In the main process compartment, fresh air ventilation is applied to dilute the worst-case leak scenario. The 10,000 cfm Recirculation Fan pushes air through the skid that's equivalent to seven times the skid volume per minute.
In the electrical compartment, fresh air ventilation is applied to prevent leakage from any hazardous gases from the process compartment and the venting stacks.
Methane detectors are present inside the skid as a secondary layer of protection.
Pressure safety valves (PSV) are also present to avoid failure due to overpressure.